5 Reasons to Go with Fusion
1. Your Results Guarantee
You don't just want great training – you want results and that's exactly what we stand for. Everything in our training focuses on delivering measurable outcomes for your business.
We're so sure we can accurately identify the problem and facilitate a solution that will deliver results for you that if you don't see observable differences from your training or coaching program… we haven't succeeded (yet). And so we will keep working with you until you see actual results from your investment at no further cost. That's our partnership promise!
Our engaging, interactive programs and 'take action plan' approach focuses participants on applying the tools, skills and concepts they discover to the workplace. So you see real results - guaranteed.
How do we deliver results?
2. Create change and get results fast!
Who has time for long training sessions? Wouldn't you rather have short 1-2 hour programs that are engaging and effective? We'll also deliver them over several weeks so you and your team see results fast while avoiding info overload. This allows your people to easily embed successful new habits that really make a difference to your business or organisation.
3. Discover the underlying problem
Performance gaps can occur for many reasons. They could be due to a lack of skills, confidence or attitude. Perhaps they're driven by unaligned or unclear policies, procedures, low morale or lack of positive, proactive leadership and communication.
To ensure your development solution is going to address the problems (not just symptoms) we conduct a performance gap analysis. You can use then this to strategically develop and grow your business, and it will help you develop honest and open communication between management and staff.
4. Expertise easy to hand
You want help from experts, and we have a team of top notch facilitators and coaches ready to help you. From HR advice to management coaching, financial advisors to safety compliance, software training to soft skills like leadership and communication – you will have to access to some of the best in their field to help you reach the top of your game.
We have all experienced too, times where people can have their own subconscious barriers that stop them from achieving excellence, no matter how skilled or well resourced they may be. We have certified NLP consultants and experienced coaches who can provide one-on-one sessions to help empower people experiencing this to work through any limiting beliefs or negative emotions. Often removing these challenges helps people start to see more clearly and re-focus again so they can get back to their 'A' Game.
5. Ongoing results
Our interactive approach and application philosophy gets trainees engaged and fired up during training. But we all know it's not just what you know… but what you do with it that really makes the difference.
Our 'Action Plan' approach promotes accountability and focuses participants on how they will use the ideas and approaches learned to create stronger results in their workplace. Our follow-up policy (which offers follow up contact, calls, emails and/or resources) further assists people in continuing to make positive change. This extra support we provide also takes the pressure off your line managers, who can't necessarily connect with all of their staff after training to provide that encouragement or assistance.
By now, you're probably intrigued, right? Want to know more? Achieve more? Contact us now and we'll fill in the gaps! Here's a sneak preview on what our clients say about us in the mean time!
Why Fusion?
We don't just deliver workshops – we deliver solutions!
Our People
Fusion At Work Ltd is a dynamic and innovative provider of training solutions. We proudly boast some of the best in their field working with us to achieve our mission.
What's Our Mission?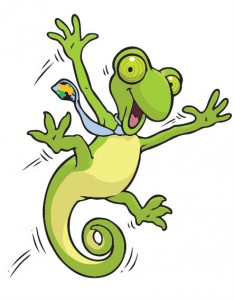 To help our clients develop and empower their people to create positive change and better business results.
In essence Fusion at Work is about creating positive change and workplace synergy. What does that mean?  It's about creating a team environment and organisational culture which embraces challenges and where staff work together through the change and challenges which are inherent in today's work environment. Our mascot Cam the Chameleon epitomises this vision of adaptability, positivity and synergy.
We know this mission is a powerful one and we have therefore developed partnerships with some of the best specialists in their fields to help you and your team achieve this level of workplace synergy. Here are some of the trainers, coaches and consultants you could be working with if you partner with Fusion At Work Ltd. We're sure you'll find working with them as enjoyable as we do.
Jaki George-Tunnicliffe – Facilitator/Speaker/Consultant
Founder and Director Jaki George-Tunnicliffe has held a range of HR and training roles over the years. She grew her training expertise across various industries, roles and in a variety of training environments including tertiary and corporate until she started Fusion in 2006.
Jaki works with clients to design strategic development plans and tailors training solutions to meet their particular team's challenges and needs. Her objective is always to delight her clients with both the experience and the outcome. Clients invariably comment on Jaki's energetic, engaging speaking style and her ability to motivate participants to higher achievement.
Jaki's experience and her industry and educational qualifications add considerable value to her training approach and her strengths and passion lie in staff engagement through developing communication, leadership and service excellence skills.
Mal Ross – Facilitator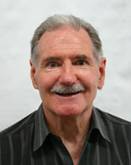 Mal specialises in marketing and business-related seminars as well as motivation, goal achievement, stress control and communication workshops. He enjoys and excels helping people develop their hidden abilities and skills to achieve a positive attitude and success.
He has been contracted to run business development seminars and train managers and sales teams for enterprises such as Prudential Assurance, Sovereign Life and Telecom and has been the key speaker at many business conferences throughout NZ and overseas.
Over the years he has become more and more involved in the study of human behaviour and how to use the power of the mind to motivate and achieve spectacular results. Years of experience in sales, retail and service industries has allowed him to contribute strongly to the Pro Activate Program and his program 'Power of the Mind' is one you do not want to miss!
Stacey Davidson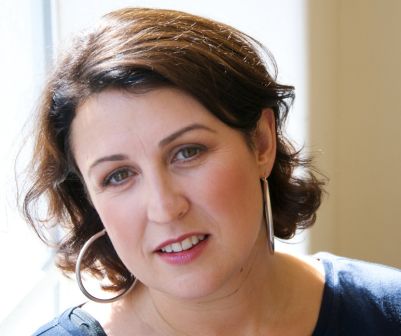 Stacey is one of our Pro Activate facilitators and is also available as a coach or trainer for people and organisations looking to make positive personal change.
"I believe we each have a unique contribution to make in our lifetime, and that we're at our best when our lives demonstrate what we're really here to do. Through powerful conversations that shift thinking and simple strategies to blow personal effectiveness out of the water, I partner my clients to make their life and their work really count. A skilled facilitator and coach, I'm not your best friend but I stand beside you until the transformation is complete."
Mike Lindsay
Mike Lindsay and his team are passionate about Compliance, Fire Training and Fire Safety. Mike has 16 years experience in the Building & Fire Protection Industry in the Whangarei and Northland areas. Mike and has an edge when it comes to dealing with Fire and compliance. Mike and his team have a well-established client base, built upon their great level of communication with clients and their dedication to providing professional and efficient advice in the Fire, Safety and compliance industries.
Originally from Whangarei, Mike knows the Northland area well. Both he and his team are friendly and approachable but professional. If you wish we can organise to meet you for an assessment of your property, at this time we can also submit to you our company profile pack – including insurance coverage certification documents and customer references.
Fiona Cole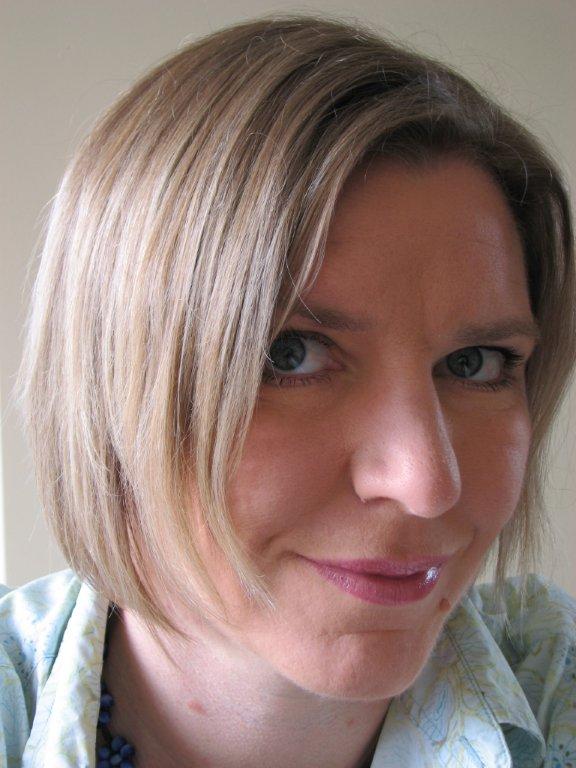 Fiona Cole is a professional copywriter with over 10 years of experience. She has developed specialist skills in creating effective marketing content and PR for businesses, including search engine optimised web content. Fiona also delivers a high level of consultancy services and practical training workshops for Social Media and other online marketing tools.
Brya Page
Meet Brya, NonStop Growth's Chief-of-All-Things-Arty-Smarty. Brya has more than 16 years'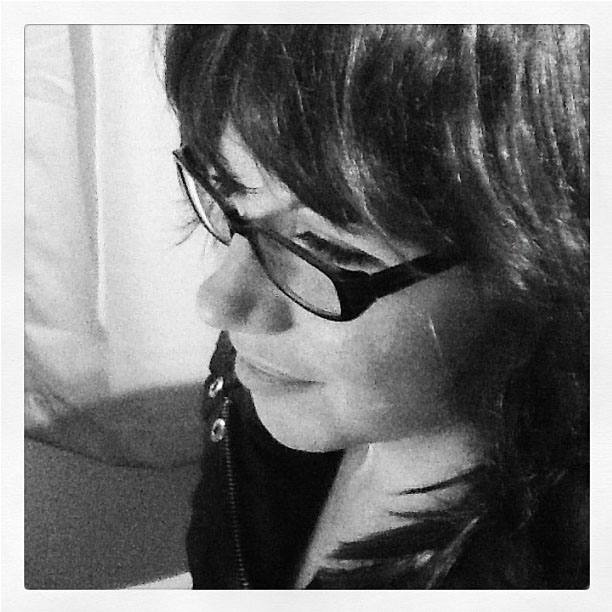 experience in marketing, branding, design. Her creative solutions help brands to ensure the way they look and the messages they convey attract target markets. Brya can create or improve aspects of your brand such as a logo, business stationery or your website. Or she can develop and implement integrated marketing and brand strategies which are applied to all aspects of your brand.
Jeremy Tauri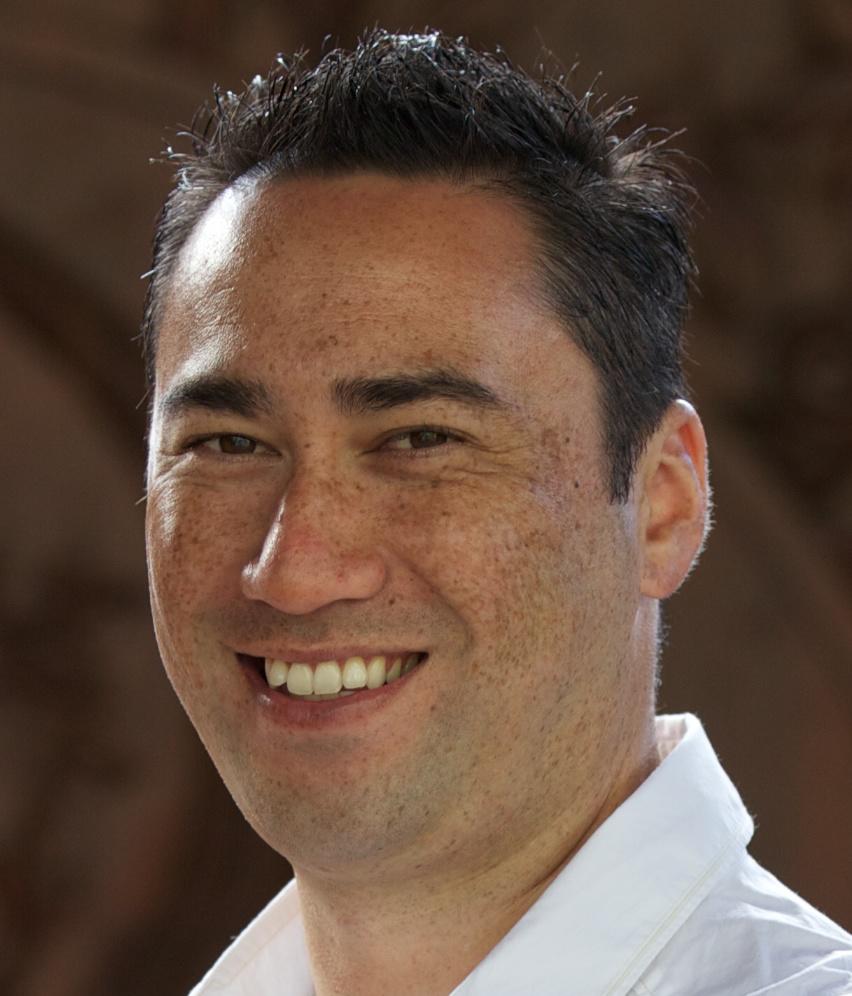 Jeremy has been an Accountant for the past 14 years at Plus Chartered Accountants, based in Whangarei. If you ask Jeremy what he likes most about his job, he'll say it's helping people. Whether it's showing his clients how to understand accounts or helping them understand how to overcome problems in their businesses, he explains things in simple, plain-English terms (it's one of the things we love about him).
He is currently on the board of directors at the Northland Chamber of Commerce, President of the BNI Northland Chapter and holds trustee roles for various charitable trusts around town. He also writes a column for APN newspapers and in his spare time he enjoys kickboxing – but don't worry, he's very approachable and here to help.
Linda Wallis
Linda Wallis owns and operates Assist You – Office Systems and Computer Training throughout Northland. She provides smarter, faster and better office systems and makes Microsoft software user-friendly. Linda is an accredited Microsoft Office Specialist with more than 30 years' experience in office administration and computer training. She delivers workshops or one-to-one training in MS Word, Excel, PowerPoint, Access and Outlook.
Assist You is the culmination of Linda's passion for teaching – she has a B.Ed (Adult) from Massey University and has taught at tertiary institutes both here and in the US – and her vast experience in office administration and computer software. There's very little she doesn't know about both and her unique combination of skills guarantee she will Assist You. She believes that "Those that can, do. Those that think others also can, teach."
Murray Broadbelt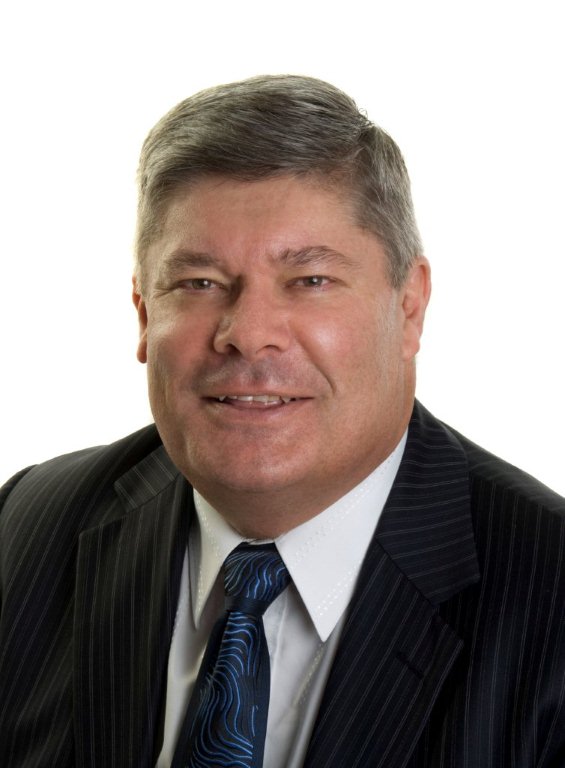 Murray offers alternative dispute resolution services by using the LEADR mediation process and covers all types of mediation, not just employment issues. ESL (Employment Services Ltd) prides itself in assisting and acting for employers in a whole range of employment law, human resource matters and investigations
Prior to establishing ESL in 2002, Managing Director, Murray Broadbelt spent the previous six years serving employers and businesses throughout Northland as a consultant for a business membership organisation so he brings a wealth of knowledge and skills to his consulting and coaching services.
Anne Kaminski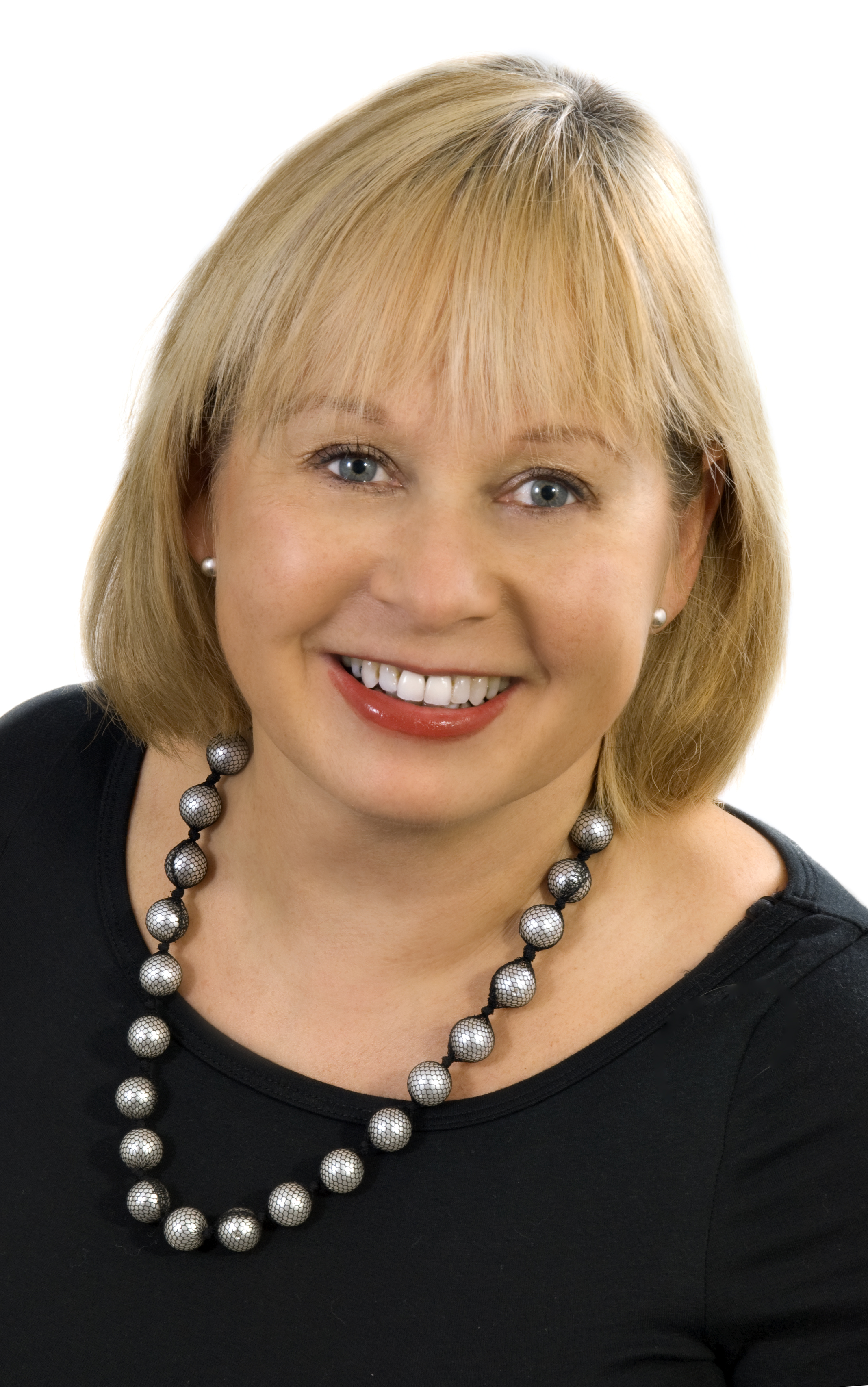 Working with small to medium businesses is my speciality. The philosophy I hold to is to help business owners make their workplace a great place to be and businesses to thrive through having the right people in their organisation that will support their values and passion.
With 20 years in management and human resources in national and international organisations I have the experience to help businesses establish sound human resource policies and processes. I provide training and mentoring on performance management, conflict resolution, management training, team building, restructuring and redundancy, managing difficult conversations with employees and employee engagement. I also provide advice and assistance during termination for poor performance and serious misconduct and mediation assistance.